Reviews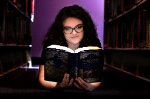 Emma S.
William is by far the best photographer I have ever worked with. Could not be happier with my photos for senior year. He really understood what I was looking for and brought me out of my shell and made it fun and exciting. Definitely the highlight of my year and a once in a lifetime experience. I can not recommend William Uz photography more. Best experience ever!
Michelle (Emma's Mom) As a parent William put my daughter totally at ease. He is a wonderful professional, and very nice, too. We were so thrilled with our whole experience! We will be back with our next three kids.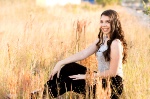 Karen S.
Emily's Mother William Uz is a great photographer. My daughter loved the experience of her senior pictures and we loved the pictures that resulted from such a talented photographer.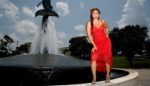 Vickie & Maria
Vickie - William Uz is the bomb!!!!! He understands how important it is to grasp your individuality and let it shine in your pictures. My Senior pictures were everything that I wanted to be and more thanks to his creativity, openness and hard work! He isn't just your average photographer! He knows how to capture unique and memorable moments in a comfortable atmosphere! William is so passionate about what he does and it reflects in his desire to tend to the customer's wants by any means possible. My favorite thing about working with him is that his photographs are not your standard studio shots (although, he can do that too). His photos capture so much more than that! They capture every aspect of the spirit and personality that makes those photos unique! Great service, awesome company, affordable prices and pictures that are everything and anything you want-how much better can it get?! So do not settle for anything but the best, working with him will never be a regret.
Maria-(Vickie's Mom) Great Senior experience would not have wanted any other photographer for Vickies graduation picture & announcements. Thank You again!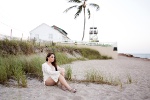 Serena W.
I got my senior pictures done with him and I love them!!
Susan (Serena's Mom) I had my daughters senior pictures shot by William Uz and WOW!! What a great experience. William not only takes GREAT pictures he was amazing to work with.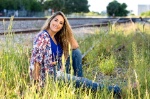 Stephanie M.
William did my senior pictures and they came out amazing! My pictures came out perfect and I had so much fun. He makes sure you get exactly what you want while making your experience memorable.
Jessica (Stephanie's Mom) Pictures with William Uz was an awesome experience for us. William capture some amazing moments for our daughter. He is very professional and the quality of the pictures are outstanding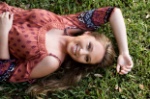 Mikayla & Dicey J.
Amazing experience! I LOVE MY PICTURES SO MUCH! Great to have for family and friends. Made my senior year so special! Now I have more memories The best way to take senior pics, awesome photographer! These are the most beautiful pictures of myself I've ever seen, I'm so happy with them!
Dicey (Mikayla's Mom) Grace did an amazing job with Mikayla's makeup. William is very professional, had a great eye for poses and uniqueness. He made us feel very comfortable!!! This was a terrific experience and I will have my sons senior pictures done as well.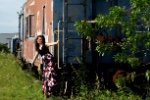 Julia D.
Definetely the best experience taking pictures. I loved the makeup and hair stylist, and the locations. Very professional and helped with poses that I wasn't sure about. I would definitely refer him to anyone who wants professional pictures done. Barbara Proctor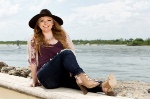 Alexis L.
I have had the most amazing experience with William Uz Photography, from high quality service to high quality photos, I was blown away! I knew that this would be a fun part of my senior year, but I never thought that this experience would be so memorable and extremely exciting. Without a doubt there is no photographer I would recommend other than William.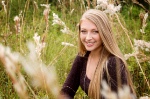 Madison G.
I used William Uz as my photographer for my senior pictures, and I had such a fun time! My pictures turned out beautiful and I couldn't be happier. Thank you William!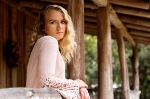 McKenzie P.
Shooting with William has been by far the best experience, I loved my pictures, and the experience!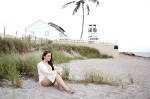 Serena W.
I got my senior pictures done with William and I love them!! (Serena's Mom) I had my daughters senior pictures shot by William Uz and WOW!! What a great experience. William not only takes GREAT pictures he was amazing to work with.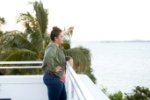 Sherrie K.
(Samantha's Mom) My daughters senior portraits are beautiful exceeded expectations. I highly recommend William Uz.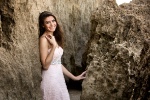 Carmen M.
(Caitlyn Mom) We had a great experience! My daughter's senior photos are BEAUTIFUL!! We went to beautiful locations like the house of refuge in Stuart.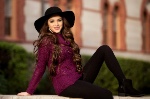 Alexis & Lorie E.
I did my senior photos here and they came out amazing!! The senior spokesmodel program was a blast and I would recommend for anyone
Lorie -(Alexis's Mom) My daughter did his senior program and we had the most amazing time. It definitely was an experience of a life time we can't wait to do it again with my other daughter. I definitely recommend William for all your photography needs.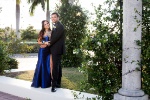 Kayla C.
William is by far the best photographer around!! He really takes his time and knows what he's doing. You'll always feel comfortable and amazed with his work!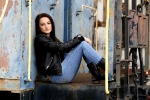 Mallorie S.
Shooting with William Uz was the greatest experience of my senior year so far. Taking my pictures was such a relaxed and fun time, and he was sure to make it as personal as possible to fit me and what I like. He was spot on with making my pictures come out exactly how I imagined and more. :)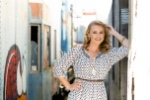 Karyn D.
Absolutely delightful experience as a senior photo shoot!! The photos were amazing! Highly recommend.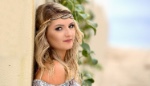 Maddie & Tara T.
Working with William Uz Photography is fun and different. His pictures are amazing and totally different then your every-day pictures. I'd recommend it for any senior or soon to be senior who hasn't taken their pictures yet!
Tara -(Maddie's Mom) Wonderfully talented photographer! Creative, fun & truly brings out the best in the people he is photographing. So happy with all his work. Truly, pictures I will cherish for years to come.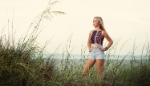 Lexie & Stacy V.
William is so fun to work with and he does an amazing job making sure you're involved with your senior pictures! If you're looking for senior pictures that show who you are, he's truly awesome! He makes the experience so much fun and it's definitely worth getting involved in :)
Stacy -(Lexie's Mom) William is an amazingly talented photographer. His artistic vision is unbelievable. We could not be more pleased with our senior session. Trying to select our photos was very difficult because there were so many gorgeous pictures to choose from. Thank you William!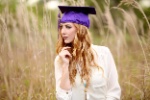 Ashley G.
The best photographer I've ever encountered. Very nice and funny and super comfortable to work with. Makes you feel confident and helps you with accessories and poses. Amazing experience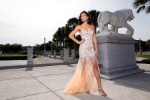 Coral B.
William Uz is an extraordinary photographer and extremely kind as well. He is devoted to making sure you love your pictures and that you are comfortable every step of the way! I definitely recommend you take pictures with him. William goes above and beyond with his work and makes every picture unique. His talent is something you can't find anywhere else.You'll be WOW-ed by every photo!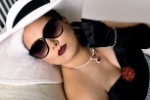 Kristen & Anna B.
Kristen - Absolutely loved the pictures! William was so nice and made me feel like a model. If you're looking for a professional photographer I recommend him.
Anna - Super professional! Very open to new ideas like "trash the dress". Took alot of time with my daughter and images she wanted to pose.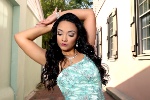 Isabel G.
My senior picture experience was amazing.. I loved everything about it, you get to have so much fun, be creative and definitely be yourself! I don't think you can get awesome senior portraits like these anywhere else!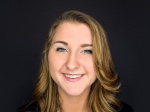 Cynthia A.
I went to get my senior photos and he made the whole process very enjoyable. He was super kind and worked with me. He was patient and so nice. I would definitely recommend to a friend and would definitely go again.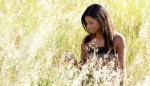 Vanessa C.
I had an amazing experience with William Uz. He had very professional advice, and he worked very hard to make sure you had a memorable experience. His photography is one of a kind, and I am very pleased with the way my pictures came back. I'm super excited to see what more he has in store.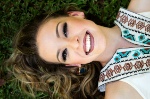 Stephanie M.
(Melissa's Mom) My daughter Melissa had her Senior pics taken last week. The make-up artist did an AWESOME job on hair and make-up. My daughter loved being pampered. William Uz is so professional. He knew just how to get my daughter to relax and pose for the camera to get the shots he wanted. It was such a fun day for us. We can't wait to see all her photos. I would recommend him to anyone looking to have photos taken for whatever their occasion is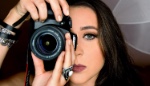 Jamie B.
My senior portrait experience with William was amazing!! William is so nice and welcoming and I had so much fun, my pictures came out great. I couldn't be more happy with them!! I would definitely come back for more and recommend for a friend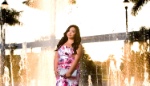 Joy H.
William is an awesome photographer! I took my senior and prom pictures with him and it was a great experience. All my photos came out great. Each photo shoot had a story behind it. He works with you to make sure you get the best pictures. I highly recommend him to anyone who is looking for a creative and talented photographer!!!!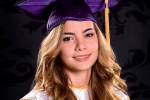 Veronica G.
Working with William was an amazing experience. I love the pictures, he took the time to take them and sincerely he did an outstanding job.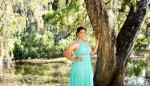 Maria A.
William is an outstanding humble individual that makes your night special. Whether its prom night or senior pictures he knows best. I love my pictures and I wouldn't have chosen anybody else but William.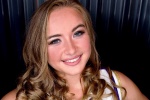 Krishana W.
William Uz is an amazing photographer to work with. Because of him, my senior pictures are amazing and something I will remember for the rest of my life. He is creative and works hard to get the perfect shot and is willing to do whatever it takes for that shot to come out. I had a great time, and my mom was very satisfied with his work.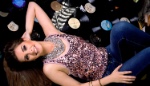 Loretta W.
William is so amazing, gregarious, professional, SUUUPER talented & a great person to work with !!!! This was the funnest shoot I ever did! The makeup/hair artist, Tera is super sweet and works some pretty hefty magic to make you feel fab! The studio is so pretty as well!! William treats his clients like royalty and I would recommend him to anyone in a HEARTBEAT!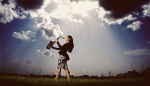 Amsi O.
Loved the experience with William Uz !!! His pictures are phenomenal, and him in general is great, he's the one to go to for pictures !!! He's the go-to guy!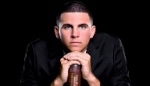 Rhonda M.
(Willie's Mom) Thank you for everything yesterday!!! Lil Willie's pictures are amazing!!! I can't wait to get everything! Your talent is truly amazing and a blessing!!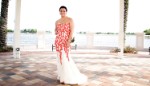 Nicole M.
I had an amazing experience here! I was nervous at first but then William gave me some kind words and helped me get comfortable in front of the camera. After our session I was so excited to see the end product. I love the photos and felt like a real model. I highly recommend him for any event!!!!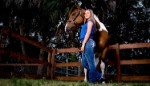 Heide E.
Thank you William Uz for all the awesome pics and a fun photo shoot!! Can't wait to do it again!! Anyone looking for a great photographer for senior pics remember William. On location or in studio, he's the best!!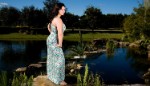 Deneen M.
I highly recommend him for any pictures you want. Had our family portrait done and Nicole's senior pictures alsoLloyd M.I highly recommend William Uz, If you need some spectacular pictures and the best service for any photographic needs. He will make sure you are well taken care of. Its nice to deal with a business that cares about leaving his customers satisfied!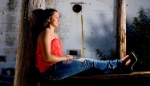 Kyndra J. I couldn't of asked for any better senior pictures, you did a beautiful job!!!! I'm so glad we found you on our vacation! I absolutely love my senior pics they are amazing thank you so much!!!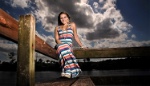 Christine M. William, I enjoyed the shoot very much, I felt so comfortable and it was so easy to be myself. not only was the shoot great but all the photos I feel were fantastic. You are great and so easy to work with I appreciate your hard work and my announcements are awesome. As you know I do not like traditional things and those were just right again thank you.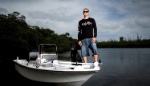 Lisa Z. William Uz Seniors did such a great job with my son's senior pics. William you rock. Thank you so much.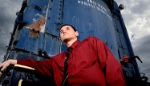 Sherri S. William, I LOVE Nick's senior pics. I can't wait for the announcements to come in! Thanks so much for this whole year! It's a big year for our family and you have helped us capture it forever!!! Nick's senior pics are more than I'd even hoped for!! We are all beyond pleased! Our family pics rock too! We all love them!!onial Text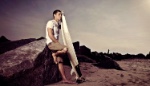 Daniel Y. Everything was good. We were able to work fast and get it done in a timely manner with smooth transitions between shoots.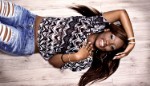 Sharnelle P. Your professionalism is worth every star!!Thank you for the wonderful experience.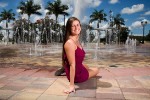 Tracy C. We came all the way down from Ohio to have William take my daughters senior pictures and we are so happy we did. He really personalized on what she wanted and took his time with her. His shots are amazing....Thank you William for working around our schedule and taking such beautiful pictures....